Staff Profiles
Ken Smith, President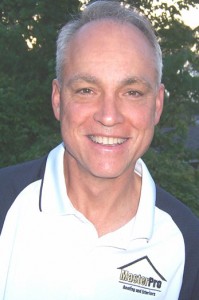 After graduating from Mount Union College, Ken Smith started out as an accountant, and eventually moved into the construction field. Ken has compiled 25 years experience in the construction field from building homes to extensive insurance restoration. He realized many Cleveland contractors didn't completely understand how to run the financial side of their business. This inspired him to establish his own company in 2008, one that cares about customers, sells the best products, delivers excellent workmanship – and does it all at the most efficient price. In addition, Ken's background in banking and finance helps MasterPro customers understand their financial implications and options.
Gina Smith, Interior Designer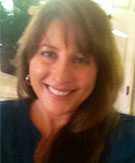 Ken's wife, Gina, earned a bachelor's degree in Interior Design from the University of Akron. Her experience assists clients with aesthetic decisions that result in well-balanced, visually appealing home exteriors that stand the test of time.
Our Story
 Ken and Gina just celebrated their 20 year wedding anniversary in May 2013. "We just pulled out our wedding album, and as we reminisced, we marveled at how fast time flies" laughed Gina Smith.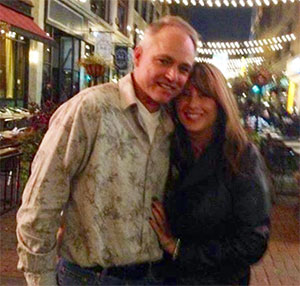 Fast forward 20 years, and you will find Ken and Gina raising their two boys and volunteering in various activities in their community. From Canton to Strongsville, Ken and Gina have lived and worked in Northeast Ohio almost all of their lives. Gina grew up in Fairlawn, and is an Akron U graduate. Since then, she has used her skills to design interiors, space planning, and now has taken time to be a stay-at-home mom.  Ken is from Canton, and graduated college in Alliance at Mount Union University. At Mount, he was a four year letterman in football as a running back, and also in track and field. He was awarded two All-Americans in high jump, and still holds the record at Mount Union today. His love for sports has led him to help local kids by dedicating 9 years to coaching youth football, and is currently coaching middle school lacrosse. "We love living in Northeast Ohio, it is such a great area to raise a family. We enjoy being so close to Cleveland and going up to Sandusky in the summers. Mostly, it's the people who make it great. We feel so blessed to have met so many good friends here over the years."  –Ken and Gina Smith.